img{max-width:100%}.body_wrapper{padding:0;margin:0;font-family:'Montserrat',sans-serif}.header{padding:40px zero 20px;border-bottom:1px solid #323030;text-align:center}.navigation{padding:15px zero;background:#323030}.navigation ul{padding:0;margin:0;display:block;list-style:none;text-align:center}.navigation ul li{display:inline-block}.navigation ul li a{display:block;text-decoration:none;padding:0 30px;font-size:14px;font-weight:500;line-height:30px;color:#fff;text-transform:uppercase}.promotion{padding:15px zero;background:#00ABB0}.promotion:after{content:";width:100%;height:7px;background:url(https://img.auctiva.com/imgdata/2/0/2/2/7/1/6/webimg/971477650_o.png);position:absolute;z-index:50;bottom:-7px;left:0}.promotion ul{padding:0;margin:0;list-style:none}.promotion ul li{width:25%;display:block;float:left;padding-top:35px;font-size:15px;line-height:15px;color:#fff;font-weight:700;text-align:center}.promotion ul li:nth-child(1){background:url(https://img.auctiva.com/imgdata/2/0/2/2/7/1/6/webimg/971477674_o.png) no-repeat center top}.promotion ul li:nth-child(2){background:url(https://img.auctiva.com/imgdata/2/0/2/2/7/1/6/webimg/971477763_o.png) no-repeat center top}.promotion ul li:nth-child(3){background:url(https://img.auctiva.com/imgdata/2/0/2/2/7/1/6/webimg/971477733_o.png) no-repeat center top}.promotion ul li:nth-child(4){background:url(https://img.auctiva.com/imgdata/2/0/2/2/7/1/6/webimg/971477711_o.png) no-repeat center top}.main{margin:70px zero 50px;padding:0}.image_holder{width:100%;max-width:500px;border:1px solid #e5e5e5;margin:0 auto;border-radius:5px;padding:5px}.image_holder img{max-width:100%}.title{padding:0;margin-bottom:30px}.title:before{content:";position:absolute;left:0;bottom:0;background:#00ABB0;width:200px;height:2px}.title h1{margin:0 zero 15px;font-size:22px;line-height:30px;font-weight:700;text-transform:uppercase;color:#333}.title h2{margin:0 zero 15px;font-size:24px;line-height:30px;font-weight:400;text-transform:uppercase;color:#333}.features{padding:0}.features h2{margin:0 zero 10px;font-size:20px;line-height:26px;font-weight:600}.features ul{padding-left:30px;margin-bottom:20px}.features ul li{font-size:14px;line-height:25px;color:#444}.tab_area{padding:0;margin-bottom:50px}.tab_area input{display:none}.tab_control{padding:0}.tab_control label{margin:0;padding:15px 25px;float:left;background:#303030;border:1px solid #275152;border-right-width:0;color:#fff;cursor:pointer;font-size:14px;line-height:20px;font-weight:400;letter-spacing:1px;text-align:center}.tab_control label:last-child{border-right-width:1px}.tab_control label i{display:none}.tab_content{padding:20px;background:#f9f9f9;border:1px solid #dcdcdc;color:#000;min-height:300px}.tab_text{display:none;font-size:14px;line-height:25px}.tab_text b{display:block;margin:10px zero}#tab_1:checked ~ .tab_control > label:nth-child(1),#tab_2:checked ~ .tab_control > label:nth-child(2),#tab_3:checked ~ .tab_control > label:nth-child(3),#tab_4:checked ~ .tab_control > label:nth-child(4),#tab_5:checked ~ .tab_control > label:nth-child(5),#tab_6:checked ~ .tab_control > label:nth-child(6){background:#00ABB0;border-top-color:#00ABB0;border-bottom-color:#00ABB0}#tab_1:checked ~ .tab_control > label:nth-child(1){border-left-color:#00ABB0}#tab_6:checked ~ .tab_control > label:nth-child(6){border-right-color:#00ABB0}#tab_1:checked ~ .tab_content > div:nth-child(1),#tab_2:checked ~ .tab_content > div:nth-child(2),#tab_3:checked ~ .tab_content > div:nth-child(3),#tab_4:checked ~ .tab_content > div:nth-child(4),#tab_5:checked ~ .tab_content > div:nth-child(5),#tab_6:checked ~ .tab_content > div:nth-child(6){display:block}.footer{padding:50px zero;background:#00ABB0}.footer:before{content:";width:100%;height:7px;background:url(https://img.auctiva.com/imgdata/2/0/2/2/7/1/6/webimg/971477650_o.png);position:absolute;z-index:50;top:-7px;left:0;transform:rotateZ(180deg)}.footer_copy{padding:5px 15px;text-align:left;color:#fff;font-size:13px}.footer_links{padding:5px 15px;text-align:right;color:#fff;font-size:13px}.footer_links a{color:#fff;text-decoration:none}.footer_links a:hover{text-decoration:underline}@media screen and (max-width:991px) {.navigation ul li:nth-child(2),.navigation ul li:nth-child(5){display:none}.gallery{margin-bottom:30px}.tab_control label{padding:15px;width:120px}}@media screen and (max-width:767px) {.navigation{display:none}.promotion{padding:0}.main{margin:50px zero}.promotion ul{display:none}.tab_control label{padding:0;width:60px}.tab_control label i{display:block;line-height:50px;font-size:16px}.tab_control label span{display:none}.footer_copy,.footer_links{text-align:center}}@media screen and (max-width:399px) {#menu_holder{display:none}.main{margin:50px zero}.tab_control label{width:45px;height:40px}.tab_control label i{line-height:40px}.tab_content{padding:20px 10px}}
FAST DELIVERY
SATISFACTION GUARANTEED
GREAT PRODUCTS
GREAT SERVICE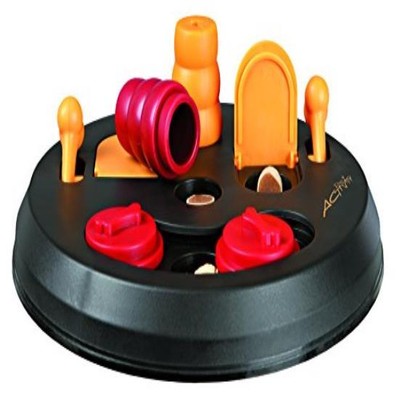 TRIXIE Pet Products Flip Board, Level 2
Product Features:
Brand – TRIXIE Pet Products
Model – 32026
Color – Red/Yellow/Black
Item Dimensions – H 1 inches L 9 inches W 9 inches
For intermediate canine players
Flip lids using knobs
Slide disks to side
Lift up cones note that design prevents cones from being knocked over they must be lifted straight up to remove
Vary number and placement of treats to increase level of difficulty
fromvegas account Ebay2INT , 18.7200 .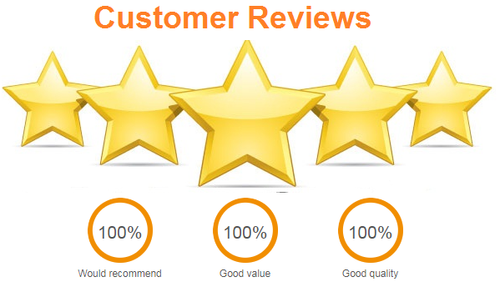 Product Description:
Dogs are very playful and intelligent animals. Channel their energy and curiosity into something positive with trixie's flip board. It is ideal for the intermediate canine gamer. The game rewards your pet for correctly opening the a number of compartments. To begin, place your dog's favorite treats in any or all of the compartments. By correctly sliding the covers or lifting the flaps and cones, the rewards will be revealed for your dog's enjoyment. Due to our unique design, the cones cannot be knocked over. They must be lifted straight up to be removed. Vary the number and placement of treats to increase the level of difficulty. The non-slip rubber rim keep the game in place as your dog explores. We have also included an instructional booklet with tips and tricks for challenging and training dogs of all ages through play. Dishwasher safe. One year . Measurements 9 by 9 by 1 inch. Weight 1-pound.
SHIPPING & HANDLING
All merchandise sold are brand new in the box.
We use a range of shipping services such as UPS, FedEx, USPS etc.
We ship within 2-3 business days of payment, usually sooner.
We ship to the lower forty eight states, PO Boxes allowed as well.
International buyers: Electronic Items has a USA standard 110V power, Items are shipped from the U.S. Typically arrives within 5-10 days.
Any Item that you purchase must be for the personal use (non-business purposes) and not for commercial resale purposes.
RETURNS
We offer a 30 day return policy, no returns for food.
All returns must be in the original packaging and in the same condition you received it.
PAYMENT We accept PayPal payments or credit cards via paypal, PayPal is the most safe and protected method to send your payment.
FEEDBACKEbay is our job and main income, Customer satisfaction is all for us.
If you have any problem with your order, please contact us and we will make you satisfied.
As long as you are happy with your purchase, please leave us a good feedback, Your feedback is very important to us and for future customers to buy with confidence. please before leaving us negative or neutral feedback contact us and let us try to resolve the problem.
CONTACT US If you have any queries, please contact us via ebay messages. We usually respond within a couple of hours 24/7 including weekends.
About US We are U.S. based, we are here many years having more experience than others coming from other countries, we are real people like yourself and we strive to help the best possible way we can to you.