img{max-width:100%} #product-template ul li {position: relative;left: 1em;padding-right: 1em;text-align:left !important;}@media only screen and (max-device-width: 600px) {.imageSize_1, .imageSize_2, .imageSize_6, .imageSize_7, .imageSize_8, .imageSize_9, .imageSize_10, .imageSize_11, .imageSize_13 { float: none !important; width: 98% !important; margin: 1% !important; }}
Extra Large Dog Crate Kennel Huge Cover Folding Pet Wire Cage Giant Breed forty two" XL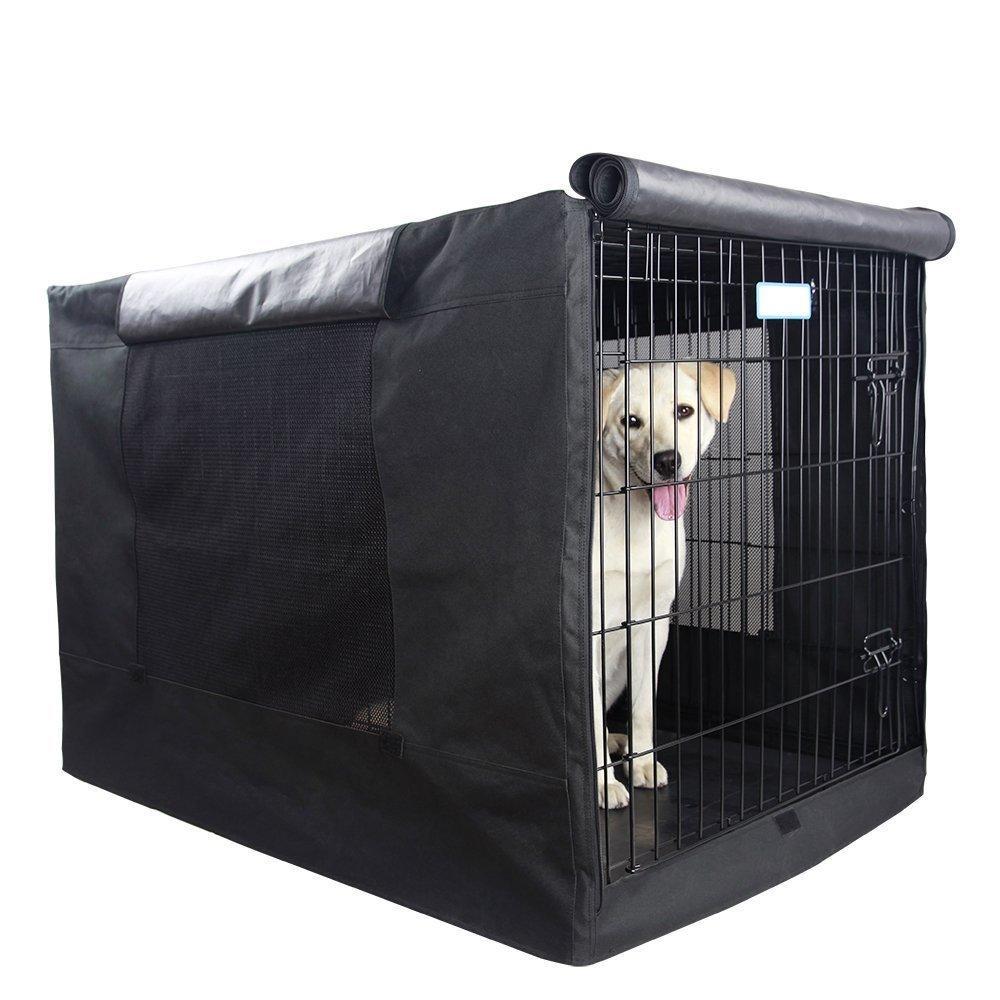 Summary
For 42L x 28W x 30H Inches dog crate.Color black.
Multiple panels can be folded over:Two mesh side windows;Top openings for better ventilation.
Made from durable oxford cloth.
Back zipper feature for easier fit.
Description
Basic tips:
Fabric: 600D X 600D Oxford cloth
Mesh: hexagonal
Zipper: metal slider and nylon teeth and durability is ten thousand times
NOTE: ALL MATERIAL IS NO HARM TO PETS.
Designs and Functions:
1.Thick padded makes it easier to carry.
2.Soft material is comfortable for pets.
3.Provide a cushty, dark environment for your dog to help it get to sleep faster
4.This crate cover has a couple of windows, you can choose in response to the requirements of air permeability
5.Windproof and waterproof, protecting the safety of your pet in the cage