*{margin:0;padding:0;border:0;outline:0;vertical-align:baseline;}
body {font-family: sans-serif; font-size: 12px; background-color: #fff;}
.pagecontainer {width: 980px !important;margin:0 auto;}
.grid-container,.hd,.bd,.ft{clear:both;overflow:hidden}
.hd{margin-top:15px;}
.grid-1,.product,.grid-2,.grid-3,.grid-4,.grid-5,.grid-6,.grid-7,.grid-8,.grid-9,.grid-10,.grid-11,.grid-12{float:left;}
.grid-1{width:8.33%;}.grid-2{width:16.66%;}.grid-3{width:24.99%;}.grid-4{width:33.32%;}.grid-5{width:41.65%;}.grid-6{width:49.98%;}.grid-7{width:58.31%;}.grid-8{width:66.64%;}.grid-9{width:74.97%;}.grid-10{width:83.30%;}.grid-11{width:91.63%;}.grid-12{width:100%;}
.grid-content{padding:5px;}
/*.grid-8-a{float:left;width:66.64%;}*/
body a:link,body a:visited, body .g-novisited a:visited{color:#222222;}
.o-logo{display:block;float:left;overflow:hidden;background:url(http://www.overstock.com/img/mxc/20120718_com_logo.png) no-repeat zero zero #fff; width:152px; height:54px;text-indent:-100000px;}
.o-promo{display:block;float:right;overflow:hidden;text-align:right;margin-bottom:25px;}
.o-promo h2{display:block;overflow:hidden;color:#222222;font-size:18px;font-weight:normal;line-height:1.2em;margin-bottom:5px;}
.o-promo span{display:block;overflow:hidden;color:#999999;font-size:11px;line-height:1em;}
.srchbar{background-color:#E4E1D6; padding:6px 5px 6px zero;}
.secblock{width:700px; float:left;background:#E4E1D6;height:22px;}
.secblock a{display:block;float:left;padding:5px 10px;font-size:12px; font-weight:bold;}
.secform{overflow:hidden;width:auto;height:24px;}
.hd .g-hdn_desc {color:#999999;}
.bd, .ft{margin:0 auto; padding-top: 12px;}
table.v4clp td ul{list-style:none;}
table.v4midBox{border:none;}
.os-button {
font-weight: bold;
font-style: normal;
display: inline-block;
overflow:visible;
border-radius: 0;
cursor:pointer;
padding: 4px 6px 1px;
font-size: 75%;
background-color: #d32b37;
border: 1px solid #870610;
border-top: 2px groove #f4b3b89; /* IE 7 & IE eight hack to create the top button highlight */
border-right: 1px solid #8706109;
border-right: 1px groove #8706109;
border-left: 1px solid #8706109;
text-shadow: 0 -1px zero rgba(0, 0, 0, 0.40);
-webkit-box-shadow: inset 0px 1px 0px 0px #FFF;
-moz-box-shadow: inset 0px 1px 0px 0px #FFF;
box-shadow: inset 0px 1px 0px 0px rgba(255, 255, 255, 0.50);
color: #FFF;
margin-left:10px;
}
.os-button:hover {opacity: 0.9;filter: alpha(opacity=90);text-decoration: none;}
.sfOasis{background:url(http://www.overstock.com/img/mxc/20120523_OBPage.gif) no-repeat right zero #efefe6; width:100%;height:238px;margin-bottom:10px;}
.secMedia{display:block;overflow:hidden;float:left;width:458px;}
.secInfoBlocks{display:block;overflow:hidden;width:auto;min-width:200px;}
.sfInfoBlock-os{border:1px solid #dddddd;margin-bottom:10px; padding: 6px}
.sfleft{margin-right:10px;}
.sfInfoBlock-os h2{font-size: 14px;color: #ffffff;background-color:#C7202C;padding:10px;margin:0;font-weight:bold;}
.sfInfoBlock-os p{padding:10px 10px zero 10px;margin:0;}
.sfInfoBlock-os p:last-child{padding-bottom:10px;}
.sfInfoBlock-os ul, .sfInfoBlock-os dl{padding:10px;list-style: none;}
.panel-a.tabbed {
background:none repeat scroll zero zero transparent;
}
.panel-a.tabbed .hd {
background: none repeat scroll zero zero transparent;
padding:0;
position:relative;
top:1px;
}
.mod.tabbed .tab-nav {
margin:0;
padding-left: 20px;
}
.panel-a.tabbed .tab-nav li {
padding: 0 12px;
margin-right:6px;
}
.mod.tabbed .tab-nav li {
display: inline;
}
.panel-a.tabbed .tab-nav .current {
background-color:#FFFFFF;
border-bottom-color:#FFFFFF;
color:#C7202B;
}
.panel-a.tabbed .tab-nav li {
border: 1px solid #DDDDDD;
list-style: none;
display: inline-block;
*display: inline;
*float: left;
}
.panel-a.tabbed .tab-nav a {
text-decoration: none;
cursor: default;
}
.mod.tabbed .tab-nav li {
display: inline-block;
font-weight:bold;
height:2.25em;
line-height:2.25em;
text-decoration:none;
background: none repeat scroll zero zero #E4E1D6;
}
.productImg {
margin: 0 10px 10px zero;
max-width: 250px;
max-height: 250px;
}
.productDesc h1 {
font-size: 200%;
font-weight: normal;
margin-top: 0;
float:none;
}
a.link:link, a.link:hover, a.link:visited, a.link:focus {
color: #369;
}
.half {
width: 49%;
float: left;
display: inline-block;
min-height: 150px;
padding: 0;
}
.half.odd {
margin-right: 12px;
}
/* Circular Content Carousel Style */
.ca-container{
position:relative;
margin:25px auto 20px auto;
font-family: sans-serif;
width:904px;
height:315px;
}
.ca-container.products {
height: 195px;
}
.ca-container.categories {
height: 145px;
}
.ca-container.categories .ca-nav a.ca-nav-box-prev,
.ca-container.categories .ca-nav a.ca-nav-box-next {
top: 30%;
}
.ca-wrapper{
width: 99%;
height:100%;
position:relative;
}
.ca-item {
display: block;
float:left;
border-right: 1px solid white;
width:25%;
height:100%;
}
.ca-container.products .ca-item, .ca-container.categories .ca-item {
*position:relative !important;
}
.ca-more{
position: absolute;
bottom: 10px;
right:0px;
padding:4px 15px;
font-weight:bold;
background: #ccbda2;
text-align:center;
color: white;
font-style:italic;
text-shadow:1px 1px 1px #897c63;
}
.ca-close{
position:absolute;
top:10px;
right:10px;
background:#fff url(../images/cross.png) no-repeat center center;
width:27px;
height:27px;
text-indent:-9000px;
outline:none;
-moz-box-shadow:1px 1px 2px rgba(0,0,0,0.2);
-webkit-box-shadow:1px 1px 2px rgba(0,0,0,0.2);
box-shadow:1px 1px 2px rgba(0,0,0,0.2);
opacity:0.7;
}
.ca-close:hover{
opacity:1.0;
}
.ca-item-main{
padding:20px;
position:absolute;
top:5px;
left:5px;
right:5px;
bottom:5px;
background:#fff;
overflow:hidden;
-moz-box-shadow:1px 1px 2px rgba(0,0,0,0.2);
-webkit-box-shadow:1px 1px 2px rgba(0,0,0,0.2);
box-shadow:1px 1px 2px rgba(0,0,0,0.2);
}
.ca-content-wrapper{
background:#b0ccc6;
position:absolute;
width:0px; /* expands to width of the wrapper minus 1 element */
height:440px;
top:5px;
text-align:left;
z-index:10000;
overflow:hidden;
}
.ca-content{
width:904px;
overflow:hidden;
}
.ca-content-text{
font-size: 14px;
font-style: italic;
margin:10px 20px;
padding:10px 20px;
line-height:24px;
}
.ca-content-text p{
padding-bottom:5px;
}
.ca-content h6{
margin:25px 20px 0px 35px;
font-size:32px;
padding-bottom:5px;
color:#000;
color:#60817a;
border-bottom:2px solid #99bcb4;
text-shadow: 1px 1px 1px #99BCB4;
}
.ca-content ul{
margin:20px 35px;
height:30px;
}
.ca-content ul li{
float:left;
margin:0px 2px;
}
.ca-content ul li a{
color:#fff;
background:#000;
padding:3px 6px;
font-size:14px;
font-style:italic;
}
.ca-content ul li a:hover{
background:#fff;
color:#000;
text-shadow:none;
}
.ca-nav {
display: block;
width: 100%;
height: 100%;
position: absolute;
}
.ca-nav i{
background: url(http://ak1.ostkcdn.com/img/mxc/os-sprite-arrows-grid.png) no-repeat top left;
position:absolute;
text-indent:-9000px;
opacity:0.7;
cursor:pointer;
z-index:100;
}
.ca-nav a.ca-nav-box-prev, .ca-nav a.ca-nav-box-next {
position: absolute;
border-style: solid;
border-color: #ccc;
display: block;
top: 40%;
background-color: #efefef;
padding: 24px 12px;
z-index: 4;
}
.ca-nav a.ca-nav-box-prev {
left: -51px;
*left: -91px;
border-width: 1px 1px 1px zero;
-moz-border-radius-topright: 2px;
-moz-border-radius-bottomright: 2px;
border-top-right-radius: 2px;
border-bottom-right-radius: 2px;
}
.ca-nav a.ca-nav-box-next {
left: auto;
right: -51px;
*right: -11px;
border-width: 1px zero 1px 1px;
-moz-border-radius-topleft: 2px;
-moz-border-radius-bottomleft: 2px;
border-top-left-radius: 2px;
border-bottom-left-radius: 2px;
}
.ca-nav i.ca-nav-prev, .ca-nav i.ca-nav-next {
top: 15px;
width: 11px;
height: 20px;
}
.ca-nav i.ca-nav-prev{
background-position: -45px 0px;
left: 5px;
}
.ca-nav i.ca-nav-next{
background-position: -55px -1px;
right: 5px;
left: auto;
}
.ca-nav i:hover{
opacity:1.0;
}
.container {
border: 1px solid #ccc;
width: 1006px;
margin: 0 auto 6px;
padding: 0;
}
.grid-container, .container {
font-size: 13px;
}
.container .hd {
background: #E4E2D6;
font-size: 16px;
font-weight: bold;
height: 15px;
padding: 8px 12px 12px;
border-bottom: 1px solid #ccc;
}
a.pro-thumb {
text-decoration: none;
display: block;
padding: 0 35px;
}
a.pro-thumb img {
clear: both;
display: block;
width: 120px;
}
a.pro-thumb span.cat-name {
font-size: 12px;
font-weight: bold;
color: black;
text-decoration: none;
clear: both;
display: inline-block;
}
i.link-arrow {
display: inline-block;
margin-left: 5px;
width: 5px;
height: 10px;
background: url(http://ak1.ostkcdn.com/img/mxc/os-sprite-arrows-grid.png);
background-position: -15px 0px;
}
.container .hd {
margin-top: 0;
}
.header-links-list {
padding: 0;
margin-top: 0;
margin-bottom: 10px;
}
.header-link {
list-style: none;
display: inline;
margin-right: 5px;
font-weight: bold;
position: relative;
}
.header-link a {
text-decoration: none;
font-size: 14px;
}
.hd .v4sbox {
width: 140px;
}
.search-box {
float: right;
margin-top: 3px;
}
.search-box input {
display: inline-block;
margin: 0;
}
.header {
width: 824px;
}
/* — Reviews CSS — */
.product-reviews {
padding-top: 10px;
color: #333;
font-size: 13px;
}
.product-reviews h2 {
font-size: 14px;color: #ffffff;background-color:#C7202C;padding:10px;margin:0 zero 10px zero;font-weight:bold;
}
.review-wrap {
padding: 10px;
border-bottom: 1px solid #ccc;
margin-bottom: 20px;
}
.product-reviews span {
display: inline-block;
}
span.review-title {
font-size: 17px;
font-weight: bold;
display: block;
margin-bottom: 4px;
}
span.review-rating {
font-weight: bold;
margin-bottom: 4px;
}
div.reviewer-info {
color: #777;
padding-bottom: 20px;
}
.mobile_menu{
display: none;
}
/************************************
*************************************
Responsive Section
*************************************
************************************/
@media only screen and (max-width:1024px) {
/*tablet in landscape */
.header-link a{
font-size: 12px;
}
.container{
width:80%;
}
.ca-container{
width:86%;
}
.ca-nav a.ca-nav-box-prev{
left:-8.2%;
}
.ca-nav a.ca-nav-box-next{
right:-8.2%;
}
.ca-item{
width:35%;
}
.productImg{
margin-left: 10px;
}
.o-logo{
margin-left: 10px;
}
.grid-8{
width:64%;
margin-left: 15px;
}
.header{width:auto;}
}
@media only screen and (max-width:810px){
.half{
float: none;
margin: 0 auto 20px;
width: 81.3%;
display: block;
}
.half.odd{
margin:0 auto 20px;
}
}
@media only screen and (max-width:800px) {
/* tablet in portrait or landscape phone */
.secblock ul{
display: none;
}
.grid-4{
float: none;
width:100%;
margin-bottom: 10px;
}
.grid-8{
margin-left:0;
}
.o-logo{
float:none;
margin: 0 auto;
}
.grid-8{
float: none;
width: 100%;
}
.productDesc{
margin:30px;
}
.o-promo{
float: none;
text-align: center;
}
.noLeft{
float: none;
width:100%;
}
.ca-item{
width:33%;
}
.productImg{
margin: 5px auto;
}
.mobile_menu{
display: block;
height:27px;
font-size: 13px;
background-color: #fff;
margin-left: 30px;
}
.search-box{
margin:0 30px zero zero;
height:30px;
-webkit-appearance: none;
width:210px;
}
.v4sbox{
padding:7px;
}
.os-button{
padding:8px 6px 6px;
-webkit-appearance: none;
}
}
@media only screen and (max-width:770px) {
.ca-container{
width:90%;
}
.ca-item{
width:32%;
}
.ca-nav a.ca-nav-box-prev{
left:-5.5%;
}
.ca-nav a.ca-nav-box-next{
right:-5.5%;
}
}
@media only screen and (max-width:750px) {
.ca-container{
width:90%;
}
.ca-item{
width:31%;
}
.ca-nav a.ca-nav-box-prev{
left:-5.6%;
}
.ca-nav a.ca-nav-box-next{
right:-5.6%;
}
}
@media only screen and (max-width:710px){
.container{
width:95%;
}
.ca-container{
width:92%;
}
.ca-item{
width:33%;
}
.ca-nav a.ca-nav-box-prev{
left:-4.3%;
}
.ca-nav a.ca-nav-box-next{
right:-4.3%;
}
.half{
width:96.7%;
}
}
@media only screen and (max-width:600px) {
/* phone in portrait */
.ca-item{
width:55%;
}
.ca-container{
width:78%;
}
.ca-nav a.ca-nav-box-prev{
left:-14.1%;
}
.ca-nav a.ca-nav-box-next{
right:-14%;
}
.search-box{
margin:0 sixteen.5px zero zero;
}
.mobile_menu{
margin-left: 16.5px;
}
.secblock{
margin-right: 0;
}
}
@media only screen and (max-width:470px) {
.ca-item{
width:100%;
}
.ca-container{
width:50%;
}
.ca-nav a.ca-nav-box-prev{
left:-49.8%;
}
.ca-nav a.ca-nav-box-next{
right:-49.8%;
}
.search-box{
float: none;
margin:50px auto zero;
height:38px;
}
.mobile_menu{
margin: 10px auto;
width:220px;
}
.header{
width:100%;
}
}
@media only screen and (max-width:400px) {
.ca-container{
width:70%;
}
.ca-nav a.ca-nav-box-prev{
left:-21.3%;
}
.ca-nav a.ca-nav-box-next{
right:-21.3%;
}
}
Everyday Free Shipping for Orders $45 and Over*
*Shipping excludes PO Boxes and international orders.
Selected
Home & Garden
Jewelry & Watches
Sporting Goods
Health & Beauty
Clothing, Shoes & Accessories
Crafts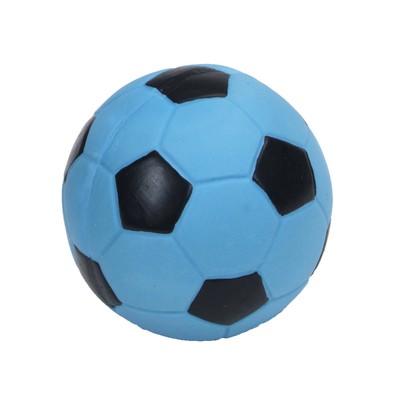 Coastal Pet Rascals Latex three-inch Soccer Ball Dog Toy
Product Description: Entertain your dog for hours on end with this squeaky soccer ball made from latex. The ball's textured surface is easy to grip, and it cleans quickly with soap and water.
Soccer ball toy
Built-in squeaker for added fun
Model: 076484832062
Materials: Latex
Care instructions: Hand Wash with mild soap and air dry
Pet: Dog
Material: Latex
Try These Other Categories